Here is another antique steamer trunk restored and saved from the trash.
I got this trunk from Delmarva Antiques right here in Laurel. Delmarva Antiques is now closed. A sad day for the antique community and especially the antique shoppers. I came to know Leeann and Russell Wells as hard workers and very friendly people. They had a philosophy about the business. Price the antiques to sell! What a novel approach. You really have to make a decision as to whether you want to sell antiques, or create an antique museum!
I will really miss that place. So this is the last antique steamer trunk that I will get from there. But how many do I really need?
At first glance this trunk didn't look too bad. But upon closer examination it was really rough. A lot of cracked wood that would have to be reinforced or replaced. But at least all of the parts were there. That should account for something, right? Anyway it was not something that I couldn't deal with, and it would definitely be a learning experience!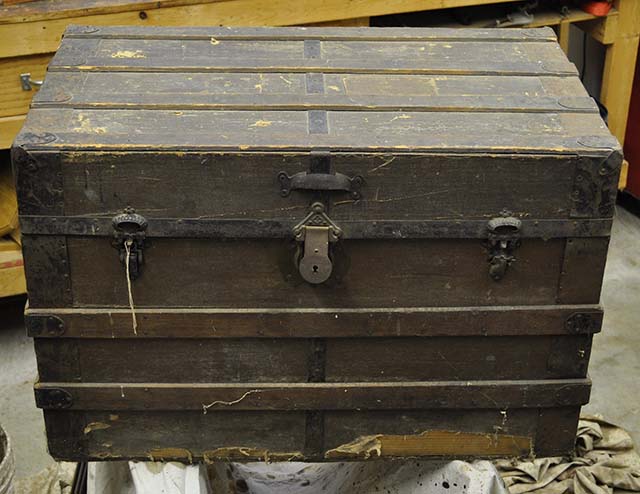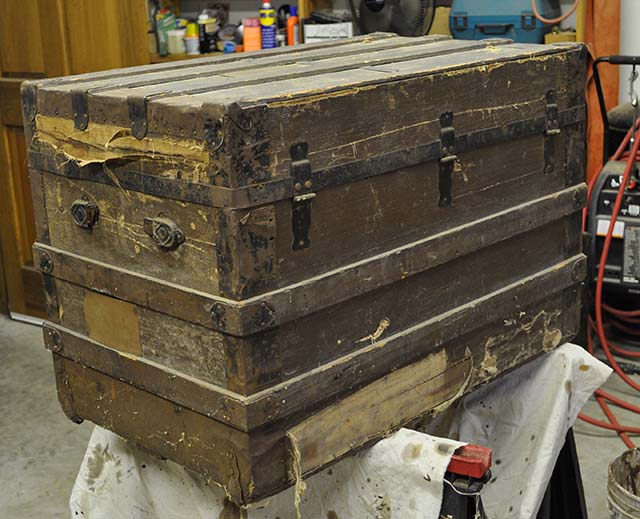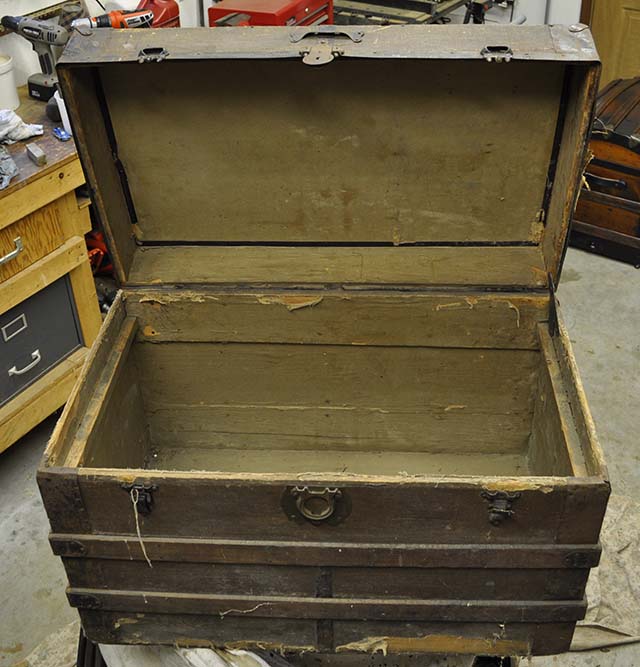 Refinishing an antique steamer trunk is really a labor of love. There are basically 3 kinds of antique steamer trunks.
The trunk that has been inside a home and well cared for. It is in the original condition and looks very good.
The trunk that has been sitting out in the weather. Not cared for and really of no value to anyone. It could end up in the trash, in an antique store, or maybe even on eBay.
The trunk that someone took the time to restore. All of a sudden it becomes a cherished possession that will be kept inside and passed down to another family member or friend. A trunk that will be appreciated and displayed!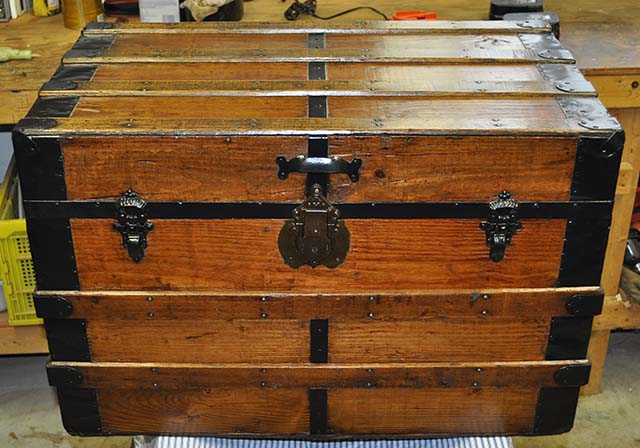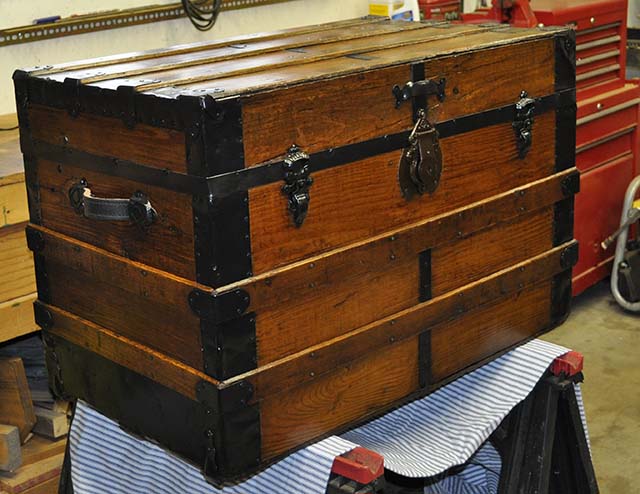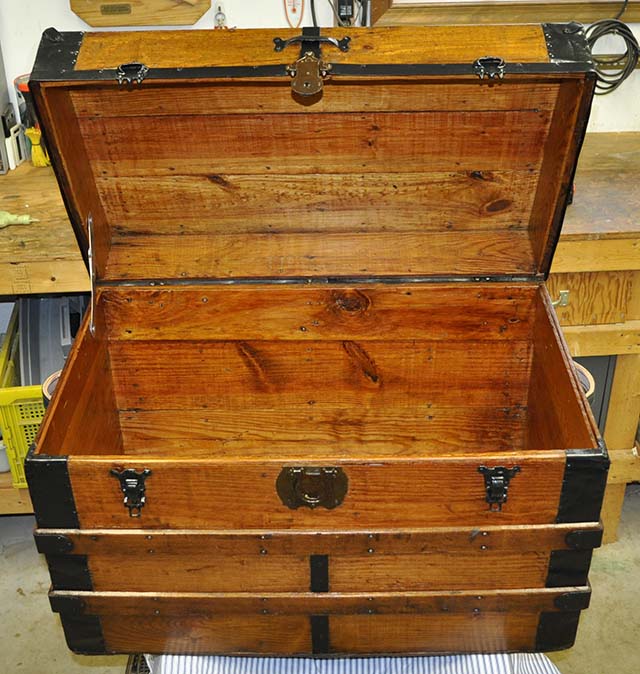 Sure does look a lot different.
I love to work with wood. Not really sure if it is more satisfying to bring something back to life or create something new from a pile of lumber!
This is the eighth antique steamer trunk that I have restored. I must be liking it! LOL