OK, if you are wondering, yes 2 months have gone by! Seems like I got caught up in an early spring and have been doing a lot of yard work. But I am catching up. But then there is the spring vacation.
Anyway I am making progress. If I didn't have a house full of Antique Steamer Trunks, I would probably be in more of a hurry! LOL
Well, I have sanded the trunk down, inside and out. Replaced the strip on the bottom.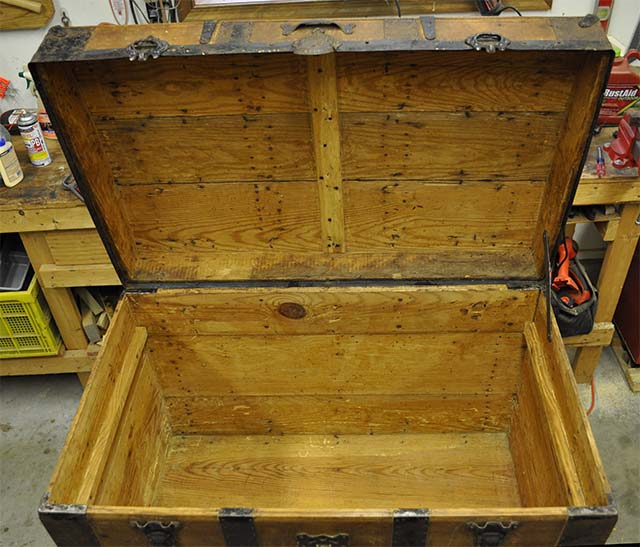 I put wood putty in some of the larger termite holes. Seems like they were multiplying while I was working on them!
I stained the whole trunk, inside and out.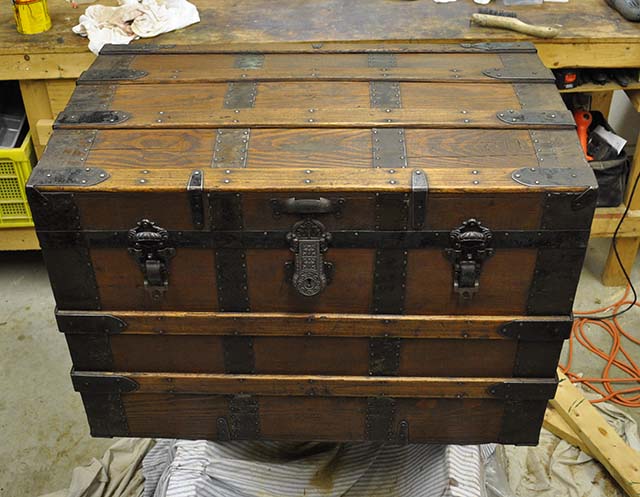 Looks a little dark in this photo, but it is the lighting. I used a red oak stain. This is the first time that I have changed from the light oak. Since it will be in a room with cherry furniture, I thought that it would blend in more.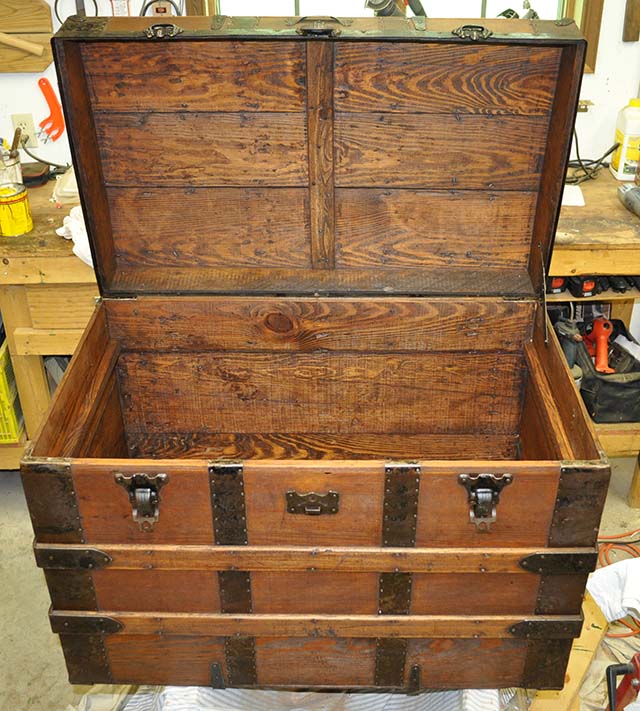 It looks a lot lighter in the second photo.
I still have not decided what to do about the metal trim. I really want to sand it and leave it like that. The only bad thing is that the bottom parts are very rusty, I suspect from sitting in water. I will probably steel wool the bottom parts and see how it looks. Then I will decide.
If this looks like a big days work, it may have actually been 2 days. I got a sudden urge to get this finished and just started pounding away at it! LOL
I am going to resist the urge to rush, because I am going to put this in my office and use it for a filing cabinet. So I really want it to look nice since everyone that comes in my house will most likely see it.