OK, a lot of time has past. I really have a lot of hobbies! But I wouldn't give up any of them! LOL
After evaluation I decided that I definitely would have to paint the hardware. I would have preferred the "look" of the worn hardware, but there was way too much rust. So I took a hard wire brush and brushed off as much rust as I could. I them painted the hardware with a flat black Rustoleum.
This will still be an awesome trunk. This is a slow process. You will need a steady hand!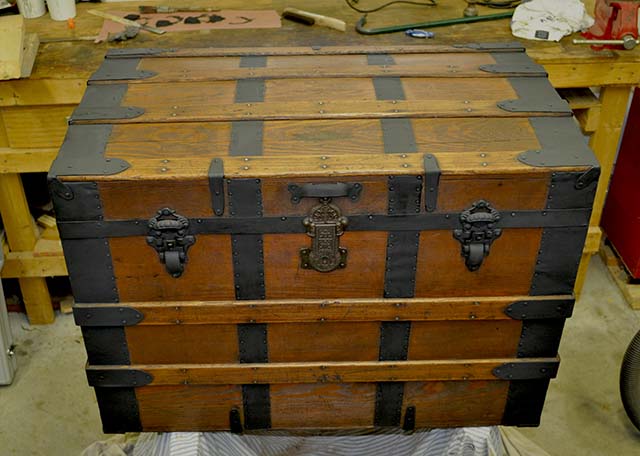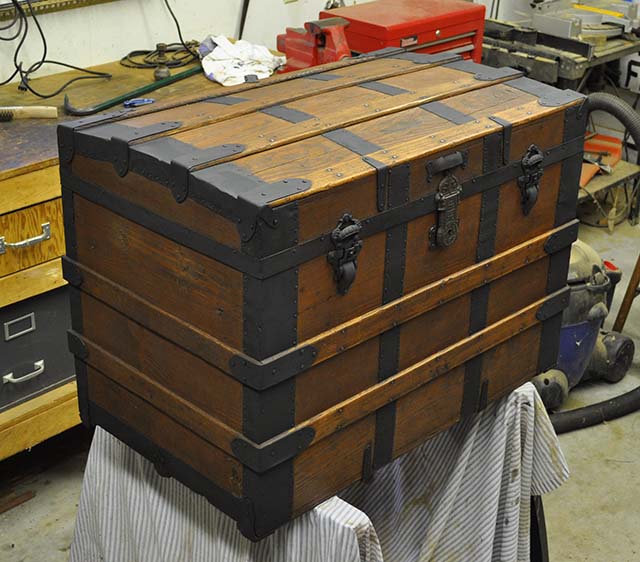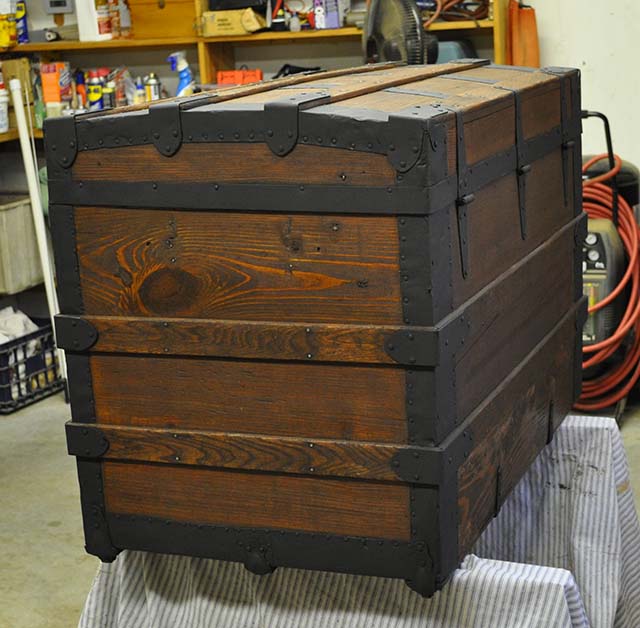 The black paint was old and there are some inconsistencies in the finish. I will touch them up a little and then move on to the clear coat.