OK, I put a very heavy and carefully applied coat of polyurethane on the trunk. After 2 days of drying, I was shocked. It was very even and acceptable as a finish coat. This is a first for me!
I really like the smoothness of these trunks after they have  been sanded, stained, and finished.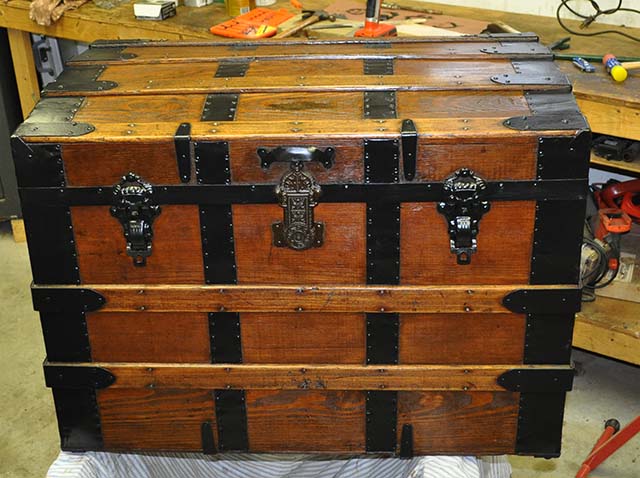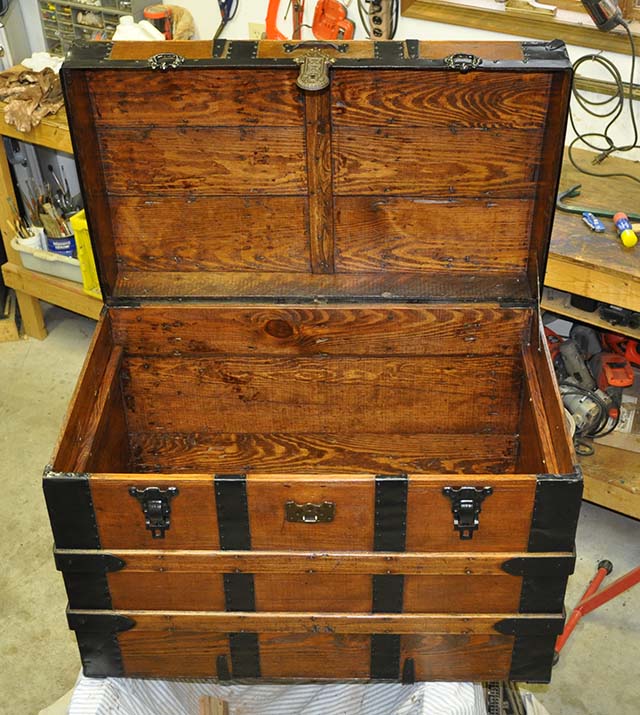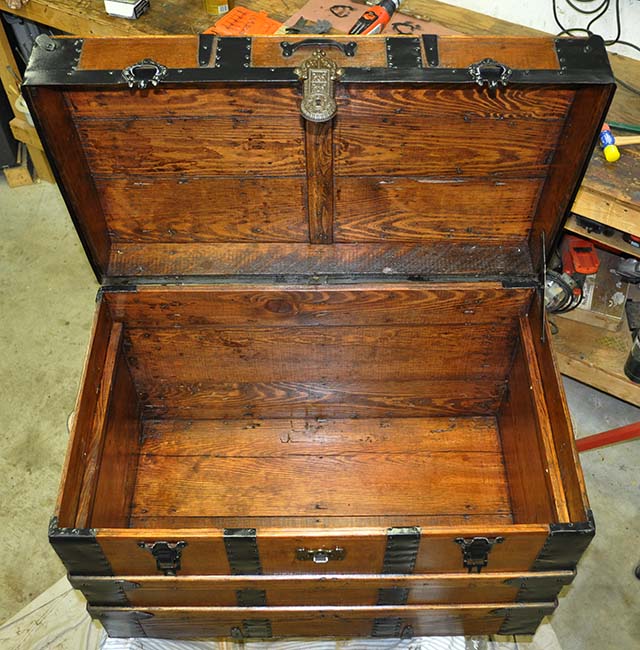 Now I have to attach the handles and caps to finish it up. I am really getting excited now. I knew from the beginning that this would be an awesome trunk!