OK, this trunk is finished! I have moved it into my office. I put my hanging files in there and it is now my new filing cabinet!
And just as I thought, this trunk looks awesome! I love the cherry like finish, the black accents, and the hardware!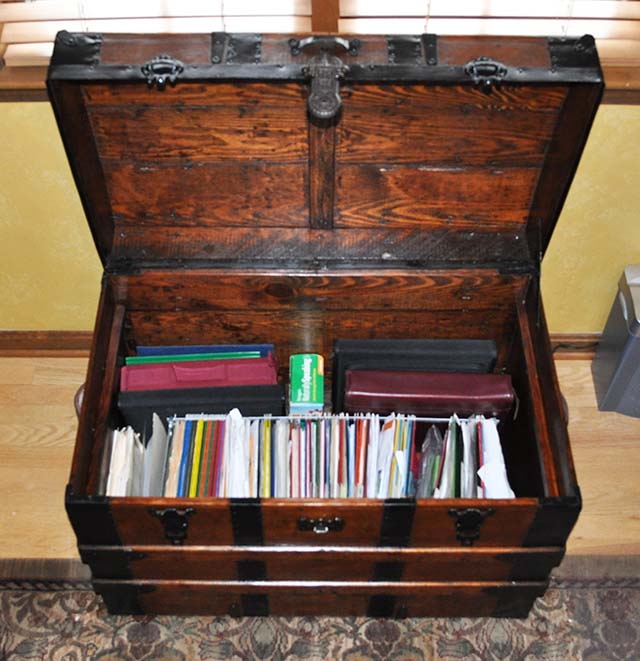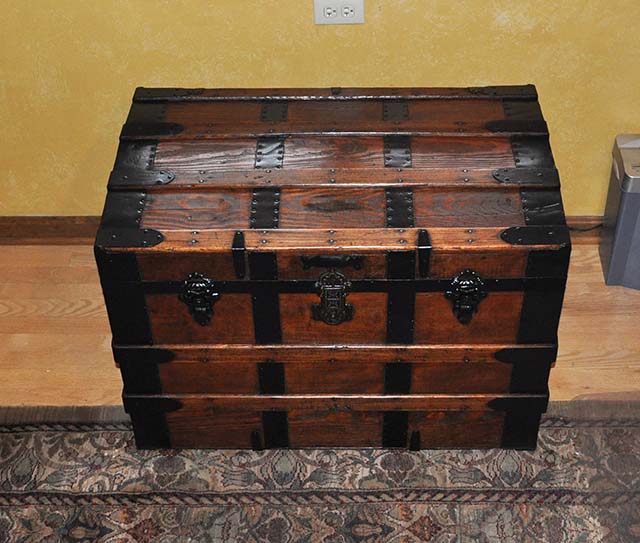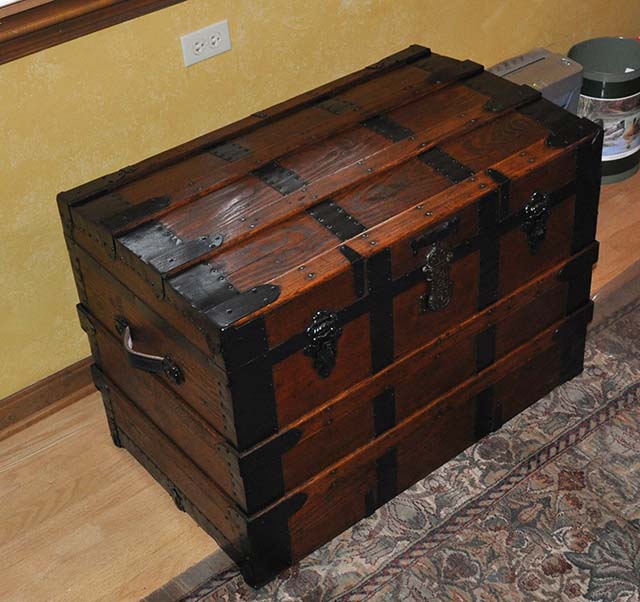 And now the rearranging starts! LOL.
The one that was in my office will end up as the new toy box. The present toy box will be on it's way to it's new home at our daughter's house. And then it all starts again as soon as the next one is complete!
Starting to feel like musical trunks around here. When the music stops, where ever the trunk is, will be it's new home! LOL.