Yes, you read that right: VINTAGE STEAMER TRUNK NUMBER 10!!!!!
Quite a milestone. I must be officially a "trunkaholic"! Trunk addict, trunky, or maybe even trunk crazy? Well we all have to have our vices! And I have never sold a vintage steamer trunk. My in-laws have one and our son Andrew has one. Other than that they are right here. Pretty sure that I am going to run out of places soon!
Here is how it went. I walk into the dog groomers. Best in the world! Right here in Laurel. And there it is. The biggest vintage steamer trunk I have ever seen.
So naturally I get tunnel vision and forget all about the dog. LOL. I start to look it over. Now this trunk needs a little work, OK, a lot of work. But it is different. The size, the top has a slight dome, and there are some really nice hardware pieces. I noticed that it "rocked". So I look at the bottom and there is a wheel missing.
Now anybody that knows me, knows that I never paid full price for anything! So she came out and the haggling began. We both knew that we were in Laurel and she was lucky to find someone to take a vintage steamer trunk that needs a complete makeover. So we both made out.
Someone has already removed most of the outer covering. They did leave the glue behind, but that is easy. I found a whole set of used wheels on eBay for around 10 bucks and purchased them. So looks like I am just about ready to "Git er done"!!!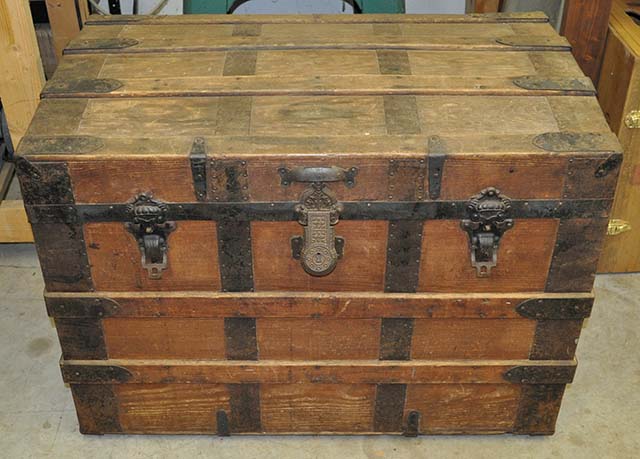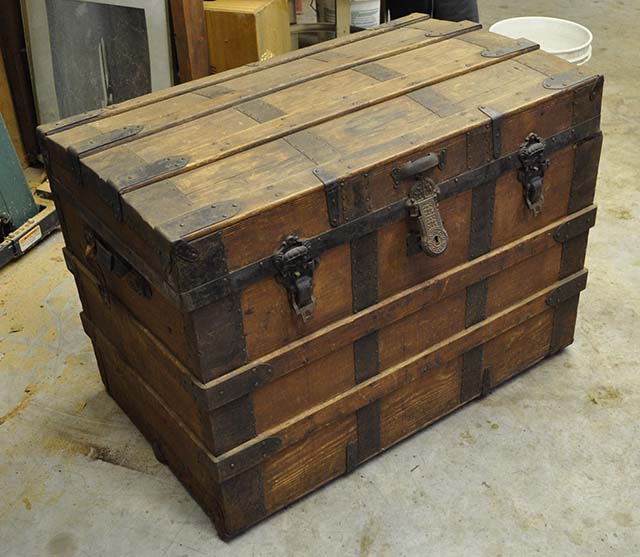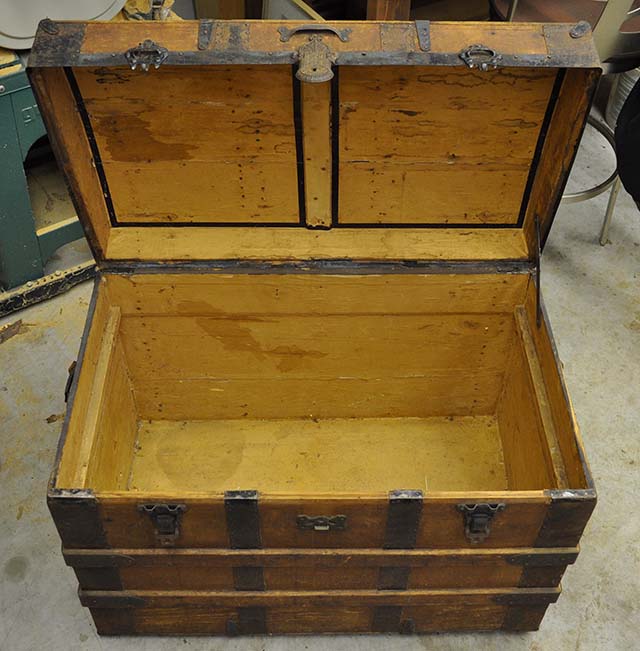 I think that this vintage steamer trunk will go in Margo's office. You know, I think that she gets just a little excited over these trunks as well! Makes it a little easier on me. LOL.
UPDATE:
This is the new project trunk. I will be posting the results as I work on this trunk. I will put a link at the bottom of each post so you can follow along. Let's get started!