I have painted the black metal parts. I used a flat black paint, but when I go over it with varnish it will have a satin finish. I have decided to leave the slat clamps natural. They have a nice "vintage" look. They will look better when I put the final coat of varnish over everything.
In this photo some of the parts are not completely dried so they have a bit of an uneven finish. But again remember that this was never meant to be a piece of furniture, so the best wood was not used.
I like the little decorative piece that I used to cover up the tears in the metal at the bottom.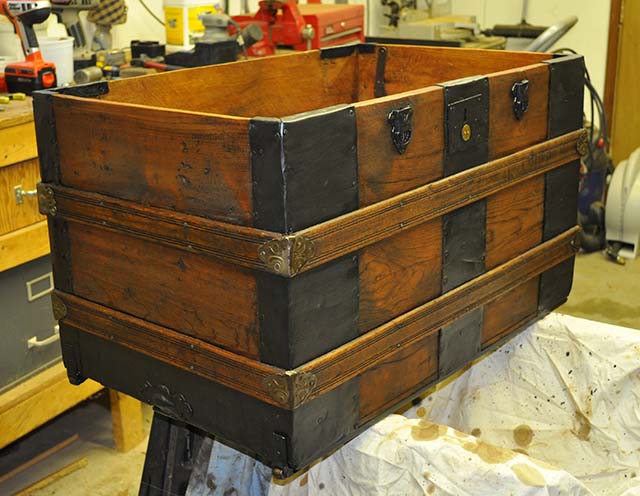 I just slipped the lid on for you to see the whole trunk. It really makes it easier to work on with the lid separated.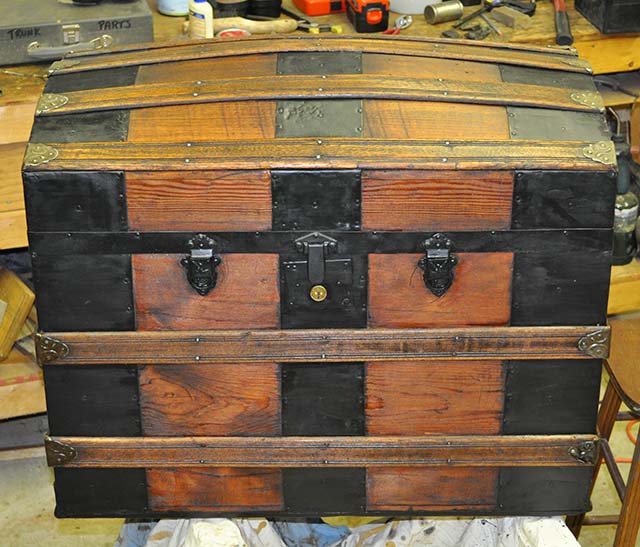 I may wait until the very end to attach the hinges to the trunk and put the handles on. It is just so much easier to stain and varnish the way that it is.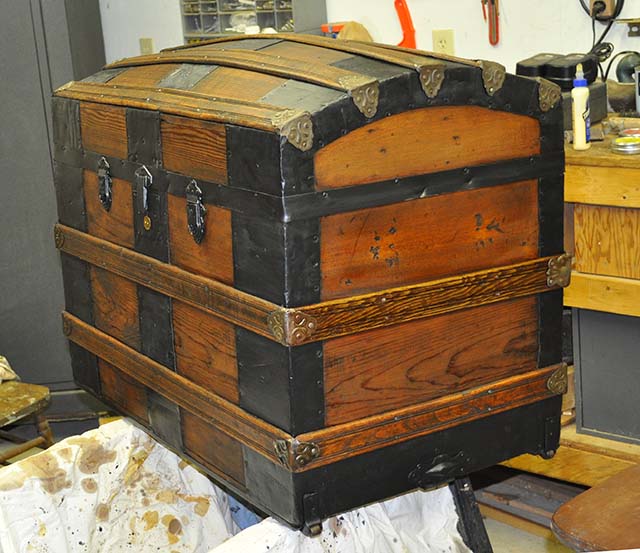 I am going to take one more look at the stain to see if I need to stain any parts again to even them out. I will then varnish the whole trunk.
We are getting close to the finish!