I have put the satin finish polyurethane on. I actually put 2 coats on. In between coats I roughed it up with 220 sandpaper and cleaned the dust off really well.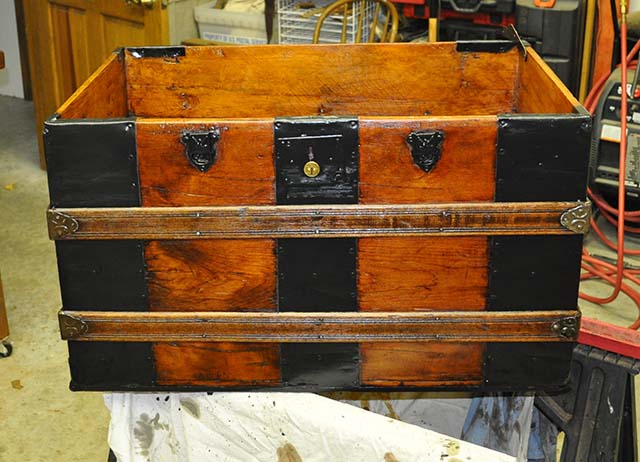 This next photo is from behind. You can see where I put a piece of wood over the hole from the new lock installation. Also notice that the top slat has "cousin" slat clamps on the corners. I am pretty sure that no one will notice. Again, these are on the back.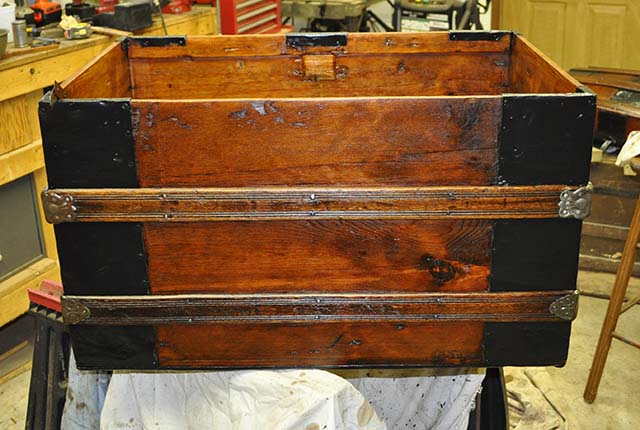 And here is the lid. The colors look different because of the lighting and the angle, but they are a lot closer than they seem in these photos.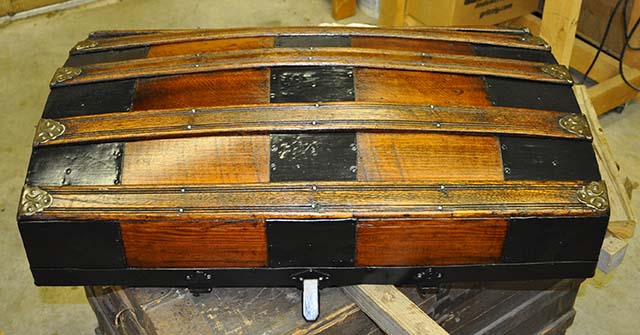 I am very satisfied with the finish so far. This antique trunk feels soft and smooth to the touch. That is what I am after.
Next I have to put the handles on, attach the hinges and the lid stay.
I also do not like the way that the wheels I replaced are fitting, so I am going to remove them and try again.
There is a spring that keeps the lock latch in the open position as you can see in the photo above. I will remove it so that the latch falls into place.
After that I will do a little touch up on the paint and finish where I have damaged it in the last process. Then this antique trunk will be complete!