The trunk is finished!
I attached the handles, attached the lid, removed and replaced the front wheels, and did some touchup work.
I actually redid the whole inside, because I did not like the finish. And even though no one will probably see it, I just wanted to insure that it was smooth and free of cutting hazards! The finish looks and feels smoother.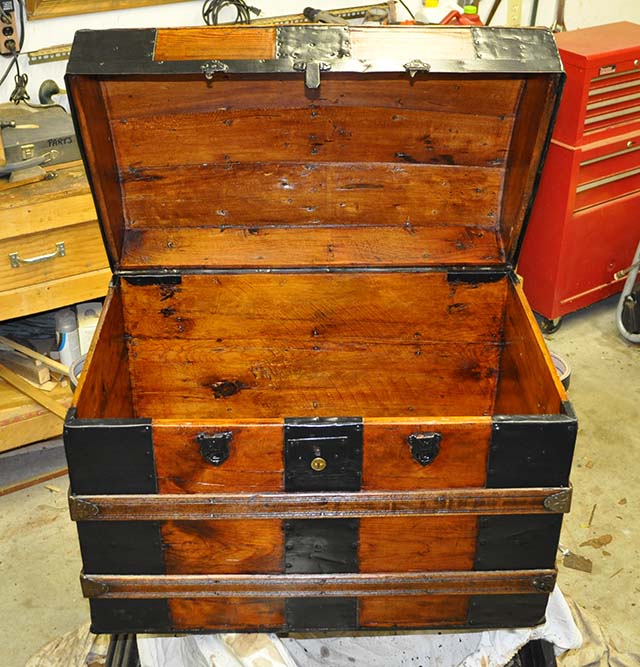 The finish on the outside looks more uniform in this picture. The lighting made it look different in the earlier pictures.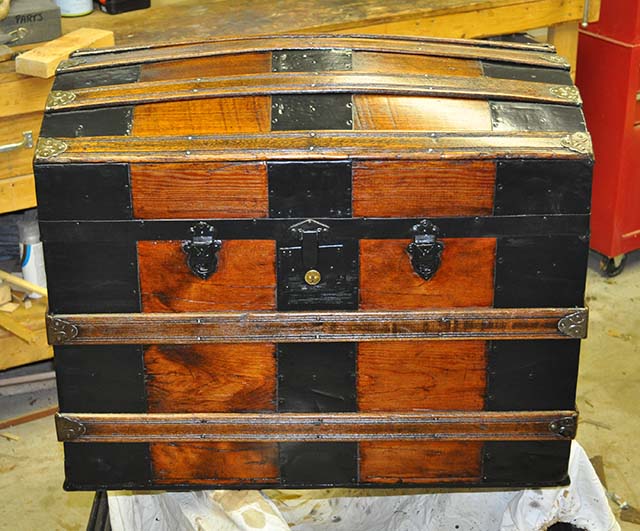 I like the decorative pieces on the sides that I used to hide the rips in the metal. I also like the "vintage" look of the slat clamps. I normally would not paint them black unless they are in really bad shape.
Even the back of this antique trunk looks good. Not too many people will see it. If you look you can see the "cousin" slat clamps. No one else will probably notice.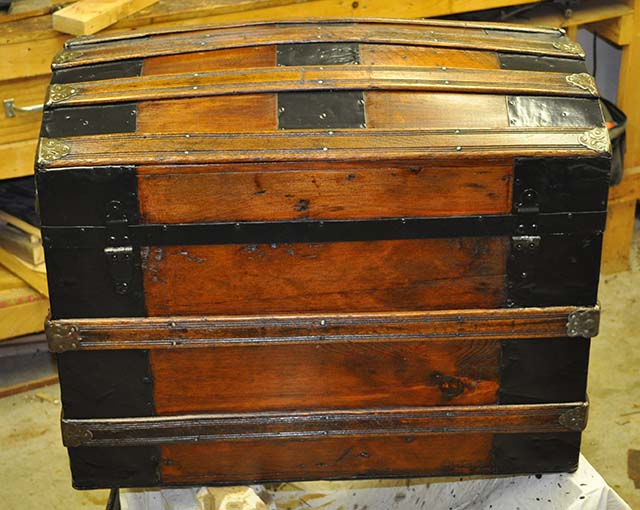 This bottom sure looks different! It is smooth to the touch and the wheels work perfectly. This will not damage any floors.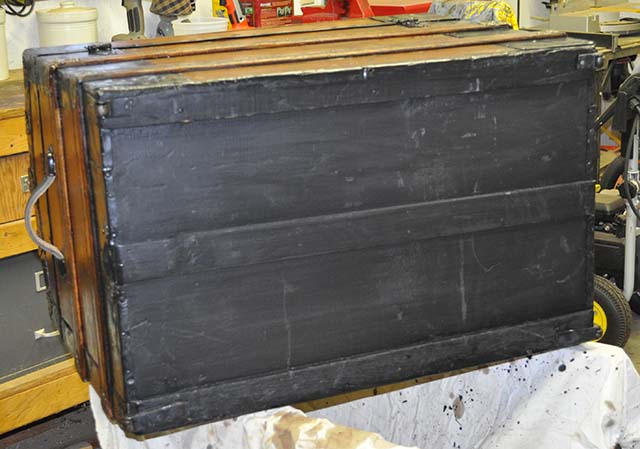 I hope that you enjoyed sharing this antique trunk restoration with me. Hopefully it will encourage you to "save a trunk" yourself ! This trunk could have easily ended up in someone's trash. But instead it is saved for many more people to enjoy. I think that anyone who has this trunk now will keep it inside and use it for a special purpose. Hard to guess just how long it will last now!